Sustainable Seafood: A Brief Guide as to Why, How and Where to Buy It
The ins and outs of buying sustainably
Unsustainable commercial fishing methods bring in massive hauls that oftentimes, result in large amounts of seafood waste. Sustainable fishing practices on the other hand, result in smaller catches and lower amounts of by catch—ensuring less fish are thrown out due to spoilage or undesirability.
From dock to dish, there are many factors that come into play when talking about sustainable seafood. In this guide, we hope to help you understand the importance of buying sustainably, what that entails and where to go.
The Green Project's mission for a healthier ocean
By diverting paint away from waterways, we minimize contaminants from reaching our oceans and fish.
At The Green Project, we aim to prevent harmful paint from reaching our storm drains that eventually lead to our waterways. In the city of New Orleans, water from storm drains flows directly into Lake Pontchartrain raw and untreated. Each year, we divert 40,000 gallons of paint from improper disposal in local ecosystems and from unnecessary incineration.
By diverting paint away from our waterways, we also minimize pollution that enter our oceans, which can be ingested by the fish and shellfish that we consume.
Why buy sustainable seafood?
Declining fish stocks
90% of our ocean's fish stocks are harvested at full capacity, so by buying sustainably, we can take some pressure off of our fragile fisheries.
Supply for future generations
Buying sustainably ensures that only certain species in areas with high stocks are harvested. This way, we aren't debilitating current stocks, and can allow them to reproduce and grow to maturity. This ensures that there are plenty of fish for us, and for future generations to consume.
Fishing method reduces by-catch and waste
The fishing methods used with sustainable seafood follow strict guidelines that reduce by catch—unintentionally catching non-targeted species—and minimize environmental impacts. Innovative fishing practices such as LED lights attached to shrimp nets reduce the amount of unwanted fish caught in nets, and wastefully thrown out.
Avoid seafood fraud
Seafood fraud is a growing issue in the seafood industry, with around 70% of finfish such as cod, snapper and salmon being mislabeled and sold as such despite another type of fish like tilapia for instance . By buying from sustainable sources, the products is traceable and ensures you are buying what is labeled. To learn more about seafood fraud click here.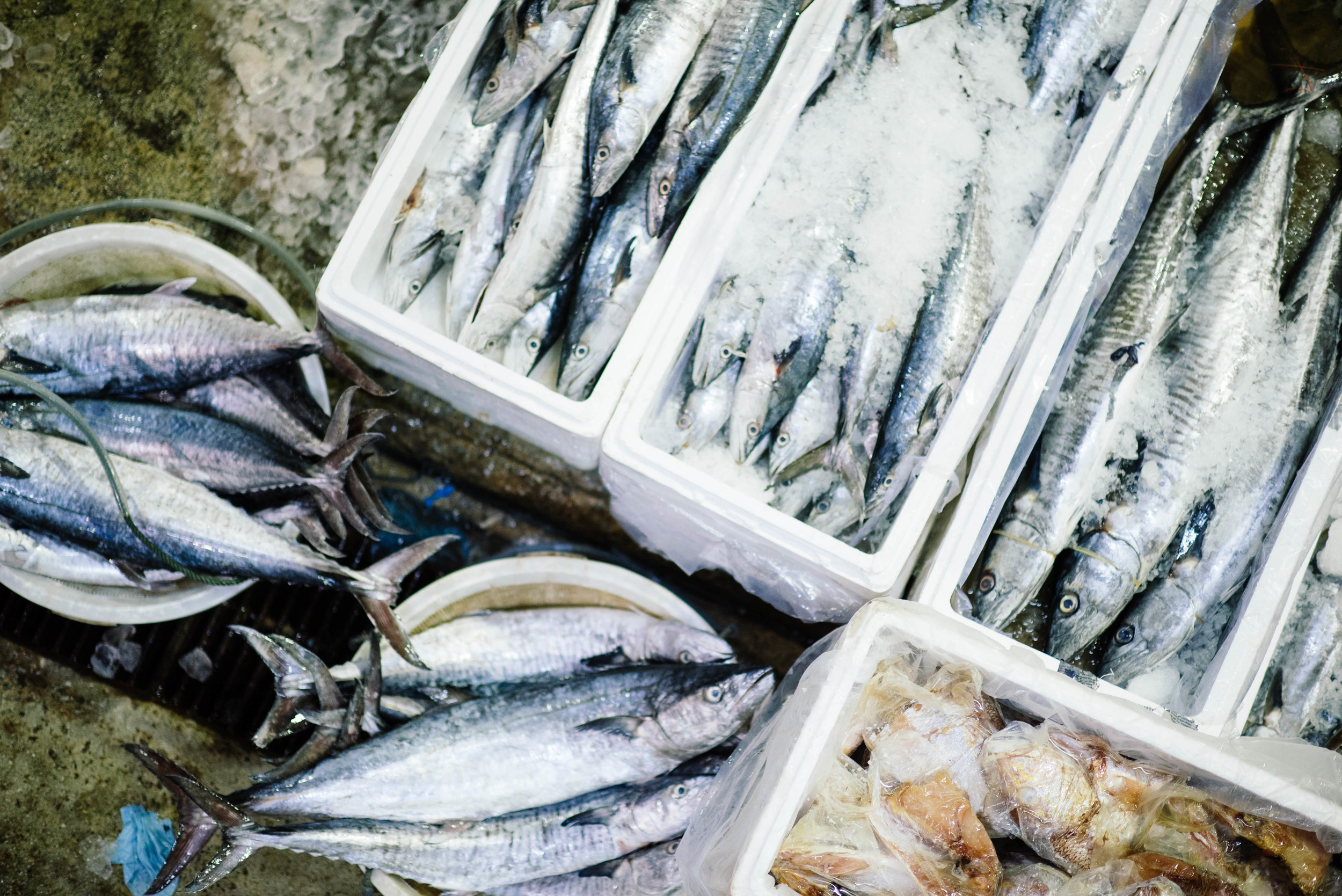 Tips and tricks when buying seafood—whether it's at your local market or at the grocery store.
Shop at local fish markets when possible
By buying at local markets, you skip the middle man and buy straight from the source. This way, you avoid consuming mislabeled fish, and it's much fresher! By supporting local fishermen, you are also supporting the sustainable harvesting of fish and shellfish. To learn more about fish mislabeling click here.
Know what products are sustainable/unsustainable
If you are buying seafood at a grocery store, check the packaging for sustainability certifications. Also, some types of fish are generally harvested sustainably and are safer to consume than others.
Check Monterey Bay Aquarium Seafood Watch or G.U.L.F for a complete list of the most and least sustainable fish. Download the app and use the handy guide the next time you are buying seafood!
Don't fall for lower prices
If you are used to buying Red Snapper at $15/ lb, don't be convinced when prices drop to $8/lb. Ask around and see why the prices have dropped. Sometimes you are being sold lower end fish that is being passed by as another higher end fish with similar characteristics.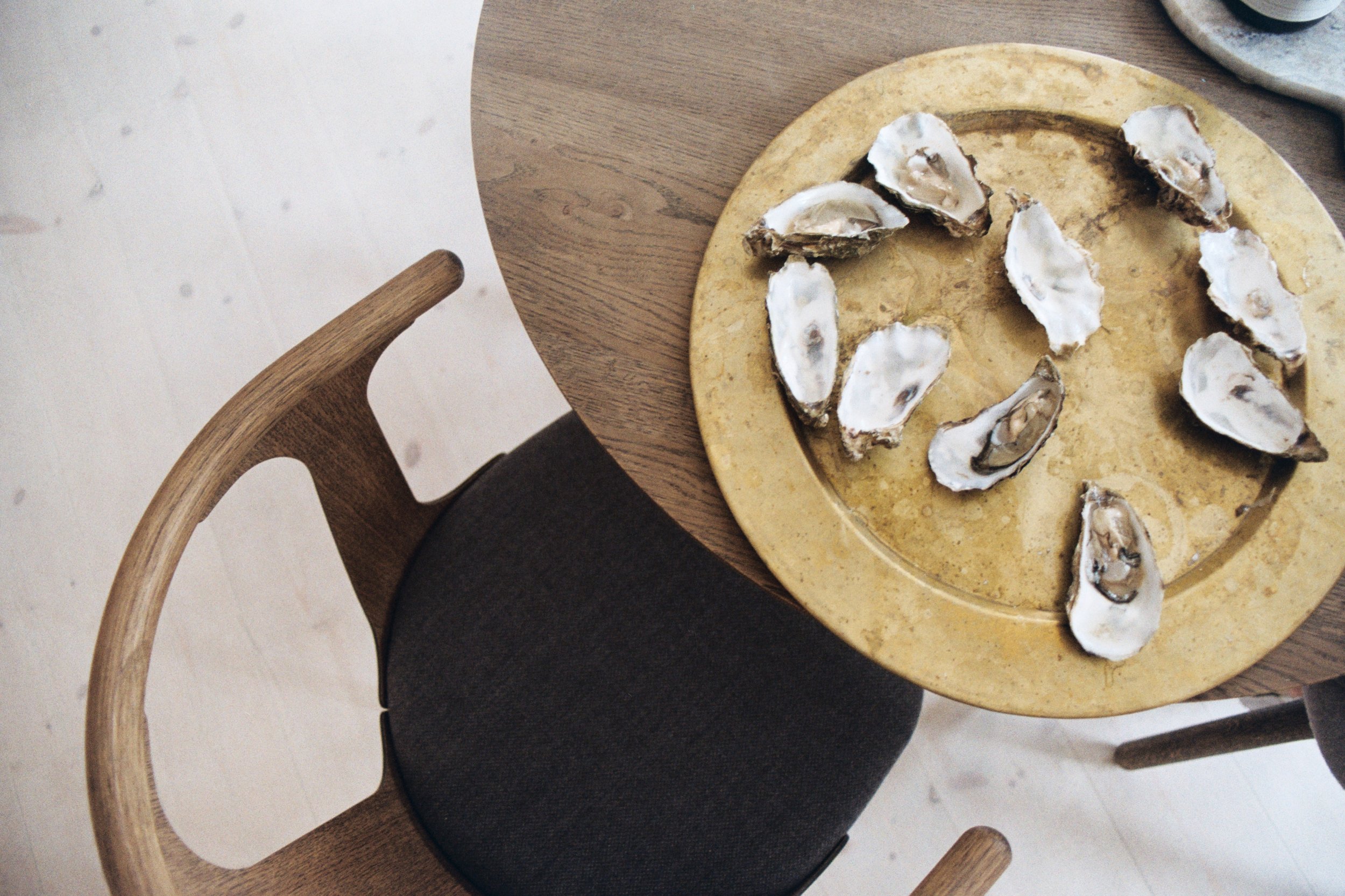 Where to buy sustainable?
Local markets and restaurants that support and sell sustainable seafood around New Orleans.
Ye Old College Inn
Farm to table restaurant with their own farm located right next to the restaurant. Menu changes seasonally, so the freshest ingredients are used and harvested sustainably. Visit their website here.
Carmo
A Tropical Cafe and Bar that features different seafood platters from ceviches to curry, and pledges on only buying sustainably sourced seafood. 527 Julia St, New Orleans, LA 70130
Dennis' Seafood
This local seafood market located in Metairie is beloved by locals, because of their great selection of fresh seafood. You can find all types of seafood, from shellfish to finfish and from raw to cooked. 4428 Lorino St, Metairie, LA 70006
GW Fins
Located in the heart of the French Quarter, this renowned restaurant incorporate by-catch into their dishes, and only use sustainably sourced seafood. 808 Bienville St, New Orleans, LA 70112